PhytoHealth Conqurium

Review
Rated:
3.3

out of

5


by

BuildMuscle.com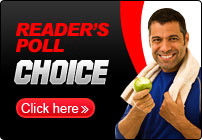 At some point in their endeavor to become a serious bodybuilder or a top athlete of any other kind everyone has to make a decision as to just how dedicated to that pursuit they will be. To do this they must decide to find every way possible to maximize the benefits of everything that they do. This means finding the absolute best training methods for their workout sessions, the absolutely most effective method of taking recovery periods and the mostly highly beneficial nutritional program. Another factor that comes into play in this arena is the choice of supplements that will help to maximize the benefits gained from all of these other aspects of the overall training regimen.
At the heart of this matter is finding ways to take everything that a bodybuilder or other type of athlete does to the next level by providing the body with the essential elements that will help them to get to their ultimate goals. In this case the ultimate goal is building large amounts of lean muscle mass while burning unwanted fat at a high rate.
The good news is that over the last decade or so there have been some amazing advances in the science of bodybuilding supplements which have now made it impossible to do without if they are to reach the highest levels of bodybuilding or other athletic pursuits. For those who may not be that aware of the history each generation of bodybuilders has had a few champions who set the standard by which everyone else would have to measure themselves by. But, with the evolution of training methods and, more importantly, the nutrition and supplements that were available to them each new generation found ways to push their bodies to new heights which probably seemed absolutely unattainable to the previous one.
The real issue at hand and one that rather large problem is that the industry has become flooded with what has become literally hundreds of new products offering the essential elements necessary for allow the body maximize the full benefits from everything else that they do. And, as it turns out, many of them have been shown over time to be far less effective that the very best that the industry has to offer consumers. It is now to the point where most bodybuilders and other top athletes are mired in frustration and ongoing disappointment as they try to find high quality bodybuilding supplements.
Knowing all of this we, as a part of our continuing efforts to help our many valued readers find the products that will likely work best for them, have decided to take a long hard look at one of the most talked about bodybuilding supplements available on the market today - it's called Conqurium.
Inside Conqurium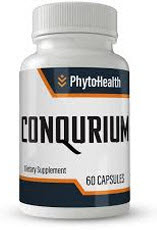 Taking a deep dive into what is known about this product doesn't take much more than a shallow step as there is very little information available about this product beyond the fact that it is made by a company called PhytoHealth which has a longer line of health related products. In all there is no substantive information available about Conqurium beyond what is found on the bottle label. From this point on we will look at what that tells us and what can be gleaned from other outside sources.
What's In Conqurium?
In this particular instance what we found is a somewhat unusual product in the sense that it has just one ingredient called Halodrol. To understand what Halodrol is one simply needs to understand that it is a methylated prohormone often used as a legal substitute for anabolic steroids, which most people understand were banned in nearly every country and by every sports related entity all over the world, as a way to increase the rate of growth of lean muscle mass and elevate overall strength and endurance.
The Science Behind Conqurium
Regardless of the fact that this particular product is manufactured with just one ingredient consumers need to understand that the way in which of any product is manufactured is of key interest because even a product with a single ingredient is still subject to a certain amount of formulation in order to determine the dosage. To accomplish this the product is likely to be the subject of a certain degree of research, study and clinical trials.
Based on a search of all available data there are no credible or verifiable reports which would indicate that any such research or testing has been performed on this product that would support any claims being made for it.
What Users Are Saying
Since it is now pretty much common knowledge that consumers have made it clear that testimonials and user reviews are now, and have been for at least the last decade, the single most trusted form of advertising tool in the pocket of most companies of nearly every category. The issue that comes up mostly as far as negatives are concerned is the fact that most consumers tend to view these types of comments on websites and other forms of marketing materials which are produced and maintained by the seller. This being the case it is easy to see how the comments would have what can only be seen as an obvious and inherent bias to them. To avoid these issues we always look for more independent sources of user reviews.
In a survey of numerous websites with industries ties but none known to Conqurium or its PhytoHealth as well as multiple online chat rooms and forums we located a large number of independent user reviews for this product. A tally of the overall rating clearly show that most users did not feel that they received any notable or long lasting benefits from its use.
How Safe Is Conqurium?
Being that Halodrol is a well-known and widely used substance with a long history of use with no credible reports related to serious health risks it is doubtful that there would be any reason not to use this product. However, it is always advisable to consult with a physician or other qualified medical professional before starting use of this or any other product of a similar nature.
Where And How To Buy
Conqurium is available through a number of online retail outlets many of which are directly connected to the fitness industry. Although pricing does vary to some degree the most common pricing proves to be $299.99 for a five pack.
Our Final Thoughts On Conqurium
For the most serious bodybuilders and other top athletes building lean muscle mass and burning fat at the highest possible rate is a prime goal. When it comes to the supplements that are necessary to make that happen the question here is whether Conqurium is among the best choices available. To determine this we looked at three key factors.
One is the list of ingredients and since this product only has the one and it is well-established there are no issues here. Another is the formulation of the product and any documents that would relate to any research, studies or clinical tests which may have been conducted. In this case we could not find any reports which would suggest that Conqurium has been put through this type of study and testing. The third and last factor deals with what independent user reviews have had to say about their experiences. In this regard the verdict has been clear as the vast majority of them we found have shown that they did not believe that Conqurium lives up to its many promises in any meaningful way even after extended use.
Taking all of these facts into account it seems abundantly clear that Conqurium has not yet reached the point where it can be thought of as one of the best muscle growth products out there today.
For more information on high quality, top ranked bodybuilding supplements available on the market today click here.
Muscle Building Supplement Reviews
We reviewed the leading build muscle supplements. See which ones pump you up and which are a waste of money
.