Nitro XL

Review
Rated:
5

out of

5


by

BuildMuscle.com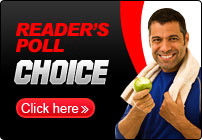 Serious bodybuilders and athletes know that diet and exercise just won't cut when it comes to packing on the bulky, ripped definition you're looking for. Thankfully, there's an answer for maximizing your workout efforts to get ripped quickly, and it's called nitric oxide.
What is nitric oxide, you ask? It's a naturally occurring chemical compound that is biosynthesized from L-Arginine and oxygen, and plays a major role in a variety of biological processes. In English, Nitric oxide, increases blood flow and oxygen to your muscles, thereby enhancing your stamina and boosting your muscle-building efforts.
In this review we're going to discuss Nitro XL, a dietary supplement that releases nitric oxide into your blood flow for improved power, stamina and endurance. According to the product website, Nitro XL works to:
Enhance blood flow and oxygen delivery
Dramatically increase strength and endurance
Reduce recovery time caused by injury
Speed up muscle growth and muscle size
Does Nitro XL work? Read our review to find out.
Nitro XL Ingredients
The discovery of nitric oxide's effects on the body won the 1998 Nobel Prize in Physiology/Medicine for the discovery of NO's role in cardiovascular regulation!
The Nitro XL proprietary blend of naturally-occurring compounds induces the body to ramp up the production of nitric oxide (NO). The main Nitro XL ingredients include:
L-Arginine Alpha Ketoglutarate (A-AKG) - The key amino acid that enhances the body's production of nitric oxide. Vital facilitator of ATP synthesis (Krebs cycle) which fuels muscles and delivers increased oxygen. Long used by bodybuilders to increase stamina.
L-Ornithine AK - Promotes enhanced nitric oxide levels and also contributes to increased energy levels by enhancing the breakdown of carbohydrates.
L-Glutamine AKG - Stimulates recovery, accelerates healing and boosts immune response.
Arginine Ketoisocaproate - Enhances short-term nitric oxide production. Also signals muscle growth and speeds post-workout recovery.
Does Nitro XL Work?
Nitric oxide dilates blood vessels. This leads to increased blood flow, giving your muscles a powerful oxygen surge. Enhanced blood flow saturates the muscles with vital nutrients, leading to faster growth (and faster recovery times).
From your first day on the Nitro XL program you'll notice a boost in strength and endurance. You'll be able to lift a little more, work out a little longer. As your body harnesses the raging flood of power you'll begin to perform feats of raw strength and superhuman endurance you can barely believe. With Nitro XL, you will push your body to its absolute limits - and beyond.
Enhance Strength, Stamina and Recovery
Increase Energy and Accelerate Muscle Growth
Break Down Carbs to Burn Fat Fast
Boost Nitric Oxide Levels, for Bigger, Bulky Muscles
Nitro XL is our #1 rated product, so we highly recommend trying it today.
Buy Nitro XL
Interested in buying Nitro XL? The company offers many great deals to fit every budget. This allows you to experience all the benefits of nitrogen oxide without having to fork over a small fortune to do so. Simply go to www.nitroxl.com to learn how to get yours now!
Muscle Building Supplement Reviews
We reviewed the leading build muscle supplements. See which ones pump you up and which are a waste of money
.