Antler Force

Review
Rated:
5

out of

5


by

BuildMuscle.com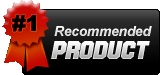 Anyone with an eye on professional sports has probably heard of deer antler velvet by now. Deer antler injections have been banned by several major professional sports leagues for its ability to enhance performance in ways similar to HGH, and several major sports personalities have been accused of illegally using deer antler to gain a competitive advantage. With all this press, it's no surprise that tons of deer antler-related supplements, powders, and even drinks have appeared on the market recently.
It's also no surprise that many of these products are inadequate or even ineffective when compared to the original deer antler injections. That is because unlike injections, supplements and powders aren't directly added to the bloodstream, which means that most of the product goes to waste. Even worse, many of these powders and pills aren't made with quality deer antler to begin with, so the portion that does make it into the bloodstream is often less effective. This issue has caused many buyers to lose faith in deer antler altogether.
A new product has just been released that claims to deliver the power of deer antler velvet directly into the bloodstream; not with a syringe, but by means of a sublingual (under-tongue) spray. That product is called Antler Force, and it's available for anyone to buy.
Antler Force is said to:
Augment muscle performance
Build muscle with HGH-like efficiency
Increase metabolism and energy
Decrease recovery time
But does Antler Force work? Read on to find out.
Antler Force Ingredients
Antler Force's only active ingredient is deer antler velvet, which has been humanely extracted from deer in New Zealand (the deer naturally regrow the antlers each year). After being harvested, the velvet in Antler Force is refined to a size small enough to be directly absorbed into the bloodstream via the sublingual tissue.
Deer velvet works its magic thanks to a protein called insulin-like growth factor 1 (IGF-1). Ordinarily, the IGF-1 hormone is created by the body when HGH is released. It is an important part of the growth process in adolescents, and is vital for the gains in muscle strength that we experience as adolescents. As our HGH levels level out when we get older, so do levels of IGF-1. Introducing IGF-1 back into the bloodstream allows our bodies to build muscle and recovery the way we did when we were younger.
Does Antler Force Work?
Yes. Our reviewers have raved about the benefits of deer velvet, and still haven't stopped talking about it at press time. This is no placebo effect; we've researched the science behind Antler Force, and it's completely sound. Antler Force is only made with high-quality New Zealand antler, and its unique "sublingual microparticle suspension spray system (SM3S)" efficiently delivers velvet into the bloodstream. That way, you get the most out of each dose you take.
Our reviewers have reported the following benefits:
Easier muscle gain
Quicker post-workout recovery ("it's like I didn't even work out last night", said one reviewer)
More day-to-day energy
Better performance
In addition, some reviewers have reported sexual benefits.
Buy Antler Force
Do you want to buy Antler Force? It's available for purchase from AntlerForce.com, where there are currently several package deals available. Antler Force is currently our #1 ranked product, visit their website to purchase today. Learn more.
Muscle Building Supplement Reviews
We reviewed the leading build muscle supplements. See which ones pump you up and which are a waste of money
.