Biogenica Human Growth Hormone Spray
Rated:
1

out of

5


by

BuildMuscle.com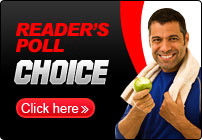 Biogenica is a Human Growth Hormone (HGH) product that comes in a spray form. The manufacturers of Biogenica HGH are trying to capture the market portion of body builders and athletes who are concerned about improving their muscle tone and mass and feeling younger and stronger. This market segment is looking for a supplement that will aid in the development of their body and, as a consequence, their confidence.
Biogenica Reviews
Reviews on Biogenica are mixed. The product is supposed to improve stamina, muscle mass and strength in athletes and body builders who are on a workout regimen. It may upgrade sleeping patterns for those who are not athletes. Although the company touts Biogenica HGH as the safest and most effective supplementation, many reviews do not substantiate that assertion. It seem like there are other products on the market that have won the hearts, minds and bodies of body builders and athletes.
Biogenica Ingredients
Biogenica is made of a homeopathic formula with active components, including Somatropin 6x (HGH), IGF-1 (insulin-like growth factor), IGF-II, adrenal gland, RNA and over a dozen other ingredients.
The manufacturers Biogenica say that many of the ingredients are proven human growth hormone releasers, and the Somatropin and IGF-1 are homeopathic versions of hormones naturally found inside the body.
It would be helpful if the ingredients were listed and explained so that novice or beginner athletes and body builders would have a better idea of what they were putting into their bodies.
Does Biogenica Work?
Biogenica HGH is easy enough to take - you just spray the bottle three times under your tongue before you go to bed and when you wake up. You repeat this procedure for five days and then stop for two days before starting up again. According to the makers of Biogenica after you apply the product you will feel a difference in your strength, muscle mass and stamina after about a week's time, but the times may vary. But according to some reviews this in not exactly how it works - many reviewers did not feel any difference while others felt a mild alteration in their body. With the diversity of the reviews it's hard to predict if Biogenica HGH will give you the paramount experience that many are looking for in body building and athletic enhancing supplements. The market is saturated with a wild diversity of products and manufacturers that claim they have the one product that will work for you, especially when it comes to human growth hormones.
Buy Biogenica
Because the reviews vary in such a drastic degree it's probably not the best idea to purchase Biogenica HGH, even if you find ideal price points. You should be able to research other products similar to Biogenica or maybe even unlike Biogenica and get more positive results. Biogenica comes in a one ounce bottle; each bottle should last you about 30 to 40 days and costs around $40. So the product is not cheap. If you are interested in Biogenica then you should try to contact them with questions, but don't let them or any other manufacturer sell you - just ask for the facts.
Muscle Building Supplement Reviews
We reviewed the leading build muscle supplements. See which ones pump you up and which are a waste of money
.