What do Alpha Aminos Do?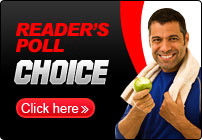 You may have heard this new term floating around the gym: "alpha aminos". But what do they do? Surely this is just some marketing gimmick drummed up in order to sell products, right? What is it, specifically, that makes these amino acids alpha (AKA superior in every way) to all the other amino acid supplements out there?
Well, contrary to what the skeptics may be telling you, there is such a thing as alpha aminos - amino acids that you need to have in your body if you want to build the manliest, most shredded, and most pumped-up physique your body can handle. Without them, you might still be able to burn muscle, and you might even be able to burn enough fat to appear cut if you flex really, really hard. But you'll never achieve the ultimate dream of getting as big and muscular as your physique can get.
The Power of Alpha Aminos
So what is it about alpha aminos that makes them so much better than other proteins? Well, we're glad you asked. And we are more than happy to explain it to you. It's important to know what you're putting into your body, and how it works with each individual cell to build you the best body.
Alpha aminos are all about versatility. Some amino acids are very basic in what they are biologically designed to do. Other aminos, such as alpha aminos, are used by the body to perform several different tasks.
Alpha aminos are all about conversion. Amino acids are the body's building blocks for muscle, but amino acids themselves are made up of even smaller building blocks that the body likes to take apart, re-arrange, and build back up into what it needs to stay healthy, repair tissue, and build more muscle. For example, L-Arginine can be converted into L-Ornithine and back again, depending on what your body needs those amino acids for. Not all amino acids can do that.
Alpha aminos are all about multi-tasking. Certain amino acids are good for one function, and one only. But alpha aminos are used by the body for several different essential tasks. Alpha aminos like L-Glutamine can improve muscle and brain function, as well as helping with post-workout recovery. Also, L-Arginine not only works to pump blood into your muscles and enhance Nitric Oxide before and during your workouts, but it also helps to rebuild muscle post-workout and eliminate toxic waste products that might otherwise hinder your gains.
Where to Find Alpha Aminos
Obviously, there are a lot of bodybuilding supplements out there which promise to get you shredded, stacked, and massive. But if they don't contain the mandatory alpha aminos below, you're probably wasting your money on over-hyped gelatin and cellulose:
L-Arginine
L-Glutamine
L-Glycine
L-Leucine
L-Ornithine
One of our favorite supplements which comes choc-full of alpha aminos is Ultra Edge XL, but depending on whether your budget can afford such premium products will determine whether Ultra Edge XL is the muscle-building supplement for you, or if you have to go with something in a lower price range. The brand also offers a free trial.
Muscle Building Supplement Reviews
We reviewed the leading build muscle supplements. See which ones pump you up and which are a waste of money
.