Insane Labz Demon Dust

Review
Rated:
3.3

out of

5


by

BuildMuscle.com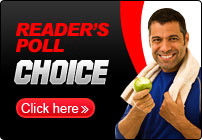 There are many types of people in this world and many have goals that they strive for. There are also a great many who fail to have any real goals or focus in life and they usually end up getting the kind of results that they deserve. Still, among the strivers are many who want to pursue one of life's purest of goals and that is to make the most of this planet's most incredible machine - the human body. Yes, there is no other animal in the world that is so well equipped with the form and structure of the human being or that could be capable of so much. Yet, the human body does not achieve its full potential all on its own. It must be worked hard in many ways to become a prime example of what we all should be. And, for those who make the decision to make the most of what they were given, there comes a time when some key decisions must be made and that is the moment when they choose whether to simply choose a healthy lifestyle or whether to reach for the goal of the ultimate human form.
Those who reach for highest attainable goals will face many challenges and decisions such as which training regimens will achieve the best results and how to enhance all of that with the best possible strategy concerning recovery periods. They will also have to make a lot of critical choices when it comes to their diet, as well, but there is another factor which will have a crucial impact to everything else that they do and that is the choice of supplements that they will add to their daily regimen.
Now, some may wonder about the importance of supplements and why they are truly needed but the answer to that can be summed up in one word - competition. Yes, the bottom line here is that there is no way that anyone can compete against another superior bodybuilder or other top athlete if they are utilizing the correct supplements and you are not. This is due to the fact that each generation finds itself with an ever improving array of athletic supplements which gives those who use them a distinct advantage not only over there current competitors but over all of those who pursued these goals in past generations. And, no matter how you slice it, the key fact is that, with all things being equal, a real competitor utilizing the best possible supplements can and will likely achieve gains that are just not possible without them.
The only real issue that has developed over time in this regard is that the industry which produces all of these varieties of bodybuilding and athletic supplements has now found itself overrun with literally hundreds of products as more and more companies jump on what has become a multi-billion dollar market. And, as it turns out many of these newer products are being shown to be often significantly less effective and, in some instances, less safe than the very best that the market has been providing over the years. As a result it is easy to understand how so many truly dedicated bodybuilders and athletes are becoming more and more frustrated and confused as to which product can truly get the job done.
With all of that in mind we, as a part of our ongoing efforts to help our many valued readers find the products that will likely work best, have decided to take a long hard look at one of the most talked about energy boosting workout supplements on the market today - it's called Insane Labz Demon Dust.
About Insane Labz Demon Dust
Made and distributed by the company Insane Labs in the United States Demon Dust claims to be designed to boost the level of pre-workout energy to the highest possible degree. The somewhat unique aspect of this particular product is the fact that it is designed to be taken in straight powder form as opposed to most products of similar nature which are designed to be mixed with water. According to the instructions all the user has to do is put a serving of powder under their tongue for a few seconds and then swallow the rest for a concentrated and rapid delivery of high energy.
Active Ingredients
A review of the ingredients label shows that the formulation of this Demon Dust is quite in line with many of its prime competitors despite the difference in its designed delivery system. The ingredients include Vitamin B3 (as Niacin) 10mg 50%, Vitamin B12 (as Cyanocobalamin) 5000mcg 83,333%, Beta Alanine, Caffeine Anhydrous, Higenamine HCl and Choline Bitartrate, Hordenine HCl. Inactive elements include Natural and Artificial Flavoring, Sucralose, Acesulfame Potassium, Silica, Calcium Silicate, Maltodextrin
Insane Labz Demon Dust And The Research
It's one thing to know what the ingredients in any product are as one can then assess whether it contains the most desired elements or those that might be undesirable as in any that could cause issues such as allergic reactions. Still, there is a far greater set of details that can only be gleaned from any data which may have been discovered through research, studies or clinical trials assuming any of that was actually conducted. And, this is not a given considering the often very loose regulations applied to the manufacture of many products in different regions of the world.
A survey of all of the available material from both Insane Labz and several independent industry sources did not reveal in credible or verifiable reports or other data that would support the many claims being made for Demon Dust.
User Reviews And Testimonials
One thing that has to be considered when looking at products of this nature is what actual users are saying. And, since it is now common for companies to make attempts to sway potential customers with a wide array of efforts to distort what they see on user review platforms it can be quite difficult for the average consumer to fully trust what they see in this regard. Given this fact we always attempt to find independent sources of user comments.
Based on a review of multiple industry websites with no known affiliation to Insane Labz or Demon Dust plus a large number or online forums and chat rooms with a history of discussing bodybuilding and other athletic workout supplements we came across a significant cache of independent user reviews for Demon Dust. A quick calculation of the overall user satisfaction ratings showed that the vast majority of these user reviews did not believe that Demon Dust lived up to its promises in any meaningful or lasting way.
Potential Medical Concerns
Another look at the ingredients in Demon Dust revealed no reason for significant concern as the elements are all in wide use across the industry. Still, it is always best to seek a consultation with a physician or other qualified medical professional before beginning regular use of this or any similar product with a comparable chemical composition.
Purchasing Insane Labz Demon Dust
This product is available for purchase both through its official product website as well as a long line of well-established online retail platforms. Our research showed that there was a significant variation in the pricing of this product across platforms so some research may be required to find the best overall purchase price.
The Last Word
For those who are ready to dedicate themselves to attaining the ultimate body a high quality energy boosting supplement will definitely be requited. The question is if Insane Labz Demon Dust is among the best possible choices. The make that determination we looked at three core factors.
One was the set of ingredients and, as discussed earlier, it appears that Demon Dust offers a comparable list of elements to those of its main competitors. The second was to view whatever information was available related to research, studies and clinical trials but we were unable to find any credible or verifiable data that would back up the many claims for this product. The third and last factor dealt with what independent user reviews were saying and, here, the evidence was far less than satisfactory.
Taking all of these factors into account it appears rather clear that Insane Labz Demon Dust is not among the top choices for those seeking the energy to reach their ultimate goals.
For more information on high quality, top rated bodybuilding supplements available on the market today, click here.
Muscle Building Supplement Reviews
We reviewed the leading build muscle supplements. See which ones pump you up and which are a waste of money
.