NO2 Boost

Review
Rated:
3.1

out of

5


by

BuildMuscle.com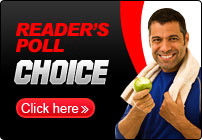 When someone decides to begin a workout regimen there is a very important question that they must ask themselves. That question is what goals they have. For some the goal may simply be to get in better shape but for a select few it is the beginning of a journey to the ultimate physical goal - to create a body that is among the very best on the planet and the pinnacle of what can possibly be achieved by the human form.
The key to making those kinds of advances is largely due to making a decision to get the highest gains out of each and every single thing that one does in the process. This includes squeezing each and every ounce of benefit from each and every workout session, each and every recovery period and each and every ounce of nutrition that they put into their body. And, in order to do that and to compete with the very best they must use supplements that will help them to maximize all of these aspects.
Yes, over the years the science of bodybuilding and the supplements that are responsible for the ever increasing advances that have been experienced are becoming a more and more important part of the daily regimen of the greatest bodybuilders on the planet. The main reason for this is incredible improvement that they can provide in producing a massive increase in the production of nitric oxide within the bloodstream. And, for those who may not be familiar with the reason that this is so important the reason is simple - the higher the level of nitric oxide in the bloodstream the greater the amount of oxygen and nutrients being delivered to all the major muscle groups. The end result is a supercharged process that accelerates the growth of lean muscle mass and an intense boost in energy, stamina and endurance.
The major issue that has come about because of all of these great advances is the fact that the market for these supplements has become inundated with an ever increasing amount of new products seeking to get their piece of the pie as the industry grows exponentially often with products which have been shown to be less effective than the best that the market has to offer.
Of course, this has led to significant degree of confusion among bodybuilders and other top athletes as they try to determine which of the ever increasing amount of products is the best to try. It is for this reason that we, as part of our ongoing efforts to help our many valued readers get the products that will most likely work best for them, have decided to take a long hard look at one of the most talked about nitric oxide boosting supplements available today - it's called NO2 Boost.
Inside NO2 Boost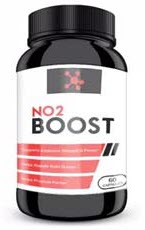 Produced and distributed by Herbtonics, NO2 Boost claims to be a high caliber nitric oxide booster utilizing a formula containing the best ingredients that the industry has to offer. It is said to be manufactured in GMP approved facilities but has not yet been evaluated by the FDA which is true for many products of this type.
NO2 Boost Active Ingredients
Both on the official product website and it bottle label one can see a solid list of ingredients. They include Vitamin B3 (as Nicotinic Acid), L-Arginine HCL, L-Arginine AKG, L-Citrulline DL, Red Beet Root Powder, Pine Bark Extract and BioPerine.
Clinical Research, Studies and Testing
A strong set of active ingredients is of great value in any product and knowing what they are is extremely helpful but something that is even more helpful is knowing how those ingredients are formulated. This is critical because even a product utilizing even the best ingredients but in quantities which are below the recommended dosage is not likely to be very effective. To prevent this type of problem most companies tend to conduct a large amount of research, studies and clinical testing to determine just how safe and effective it is likely to be.
Conducting a search of all available information both from Herbtonics and other outside sources we could find no data suggesting evidence that any of this valuable type of research or testing was conducted in a way that would support the claims being made for this product.
What Independent User Reviews Say
As most consumers now understand testimonials and user reviews have become a valuable selling tool for most companies and most products. This is true because these types of comments have been proven to be more trusted by consumers over almost all other forms of advertising. The problem with them is that they are most often found on official product websites and in other marketing materials which, for the most part, are created and controlled by the product's seller. Obviously, this creates an issue with the comments being subject to an inherent bias. This being true we always look to find other more independent sources of testimonials and user reviews.
Using a standard search of the internet we found numerous industry related websites with no known connection to NO2 Boost or Herbtonics as well as multiple online forums and chat rooms that are known to discuss bodybuilding supplements. In a tally of the ratings for overall performance it became clear that NO2 Boost scored quite poorly among these independent reviews.
Health And Safety Concerns
In a review of the list of active ingredients in NO2 Boost what we find is a set of elements which are quite common among the best products that the industry has to offer and with no significant history of medical issues. However, it is always advisable to seek a consultation with a physician or other qualified medical professional before starting a regimen of use of this or any other product of this nature.
Purchasing NO2 Boost
In a somewhat unusual packaging choice, the product come in bottles of sixty capsules with a recommended dosage of four capsules per day, so one bottle is only a 15 day supply. The average cost of this product is $18.99.
The Last Word On NO2 Boost
For bodybuilders and other superior athletes there are many choices to make but when it comes to a supplement designed to increase the production of nitric oxide in the bloodstream. The question we have is whether NO2 Boost is among the best options in this market. To do this we looked at three critical factors to make a determination.
One is the list of active ingredients found in NO2 Boost and, as discussed, those elements are common and in wide use across the industry. The second is to look at the formulation for this product and here the amount of verifiable or credible information is not there in a way that would support the claims being made for the product. The last factor is the fact that the vast majority of independent user reviews did not believe that NO2 Boost lived up to its claims in any meaningful way.
Putting all of these factors together it is clear that NO2 Boost is not among the best possible choices for serious bodybuilders and other top athletes seeking a high caliber nitric oxide building supplement.
For more information regarding high quality, top ranked bodybuilding supplements available on the market today, click here.
Muscle Building Supplement Reviews
We reviewed the leading build muscle supplements. See which ones pump you up and which are a waste of money
.