OxyWhey

Review
Rated:
3.2

out of

5


by

BuildMuscle.com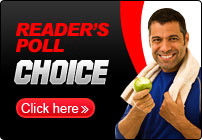 For anyone, man or woman, who has ever thought about becoming a serious bodybuilder there comes a time when they must face some unavoidable choices. First and foremost they must seek out the top rated training techniques and utilize them to their fullest. They must also research and maintain a fully productive method of recovery time. And, they must choose wisely when it comes to their choice of dietary plans. All of this is necessary in order to achieve the highest order of gains.
The thing is that even all of that will not be enough to compete at today's top levels. This is largely due to the fact that over the years each generation of serious bodybuilders and other top athletes have access to the best known supplements of their times. And, as these bodybuilding supplements improve the gains which can be made keep rising. So, in order to truly compete, the most dedicated bodybuilders must choose wisely when it comes to the products that they use.
The most important factor in all of this is that no one can succeed the way that they want to without having access to the highest levels of pure lean protein which is the single most key factor in building lean muscle mass at the highest levels. There are considerations, as well, since the absorption of protein into all of the major muscle groups at the highest levels is not possible without having a strong level of nitric oxide running in the bloodstream as this element is key to transferring all of that protein to where it is needed. And, the good news is that the best protein supplements on the market today can provide all of that and more.
The main problem facing serious bodybuilders today is the fact that supplement of this nature have become so necessary and popular that just about any company with the ability to produce a product and get it on the market is doing so in order to cash in what has become a multi-billion dollar industry. And, as it turns out, many of these products have been proven to be far less effective than the very best that the industry has to offer even though many of them claim to contain all of the best ingredients and all or nearly all of the same kinds of benefits.
Of course, this leads to an issue with most consumers of these types of products being left scratching their heads as they try to figure out which of the far too many products out there are likely to get the job done for them.
Keeping all of this in mind we, as a part of our continuing efforts to help our many valued customers find the products that will most likely work best for them, have decided to take a long hard look at one of the most talked about lean protein bodybuilding supplements available on the market today - it's called OxyWhey.
About OxyWhey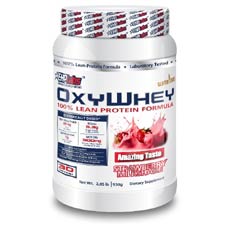 This product is manufactured and distributed from within the United States by a company called EhpLabs, OxyWhey is claimed to utilize a blend of high quality calories designed to give the user the necessary fuel to attain immense gains and produce high levels of lean muscle mass. This is said to be achievable through the use of BCAA's that provide the building blocks for the greatest levels of protein synthesis.
It also claims to produce the greatest possible levels of Creatine which research shows to increase overall endurance for fastest known production of muscle gain. Lastly, EhpLabs claims that OxyWhey utilizes more than average amount of Glutamine to help attain and sustain the greatest overall results from each and every period of recovery.
Active Ingredients
Given that the listed set of ingredients used in OxyWhey are all well-established within the industry there is not a lot of mystery or question as to their stated uses. Below is a listing of the core ingredients and some information as to why they are utilized.
Lean Protein - Every serving of OxyWhey provides users with a grand total of 24 grams of lean protein which is the key by-product from the production process of certain types of cheeses which is a milk based protein. Also, another plus is that this form of protein is the easiest known form to digest compared to many other sources such as soy, milk or egg whites.
Essential Amino Acids - These include Valine, Iso-Leucine, Leucine, Methionine, Lysine, Tryptophan, Threonine and Phenylalanine.
Non-Essential Amino Acids - These include Arginine, Cystine, Glutamic Acid, Proline, Serine, Aspartic Acid, Alanine, Glycine, Tyrosine and Histidine.
BCAA's - Leucine, Valine, Iso-Leucine.
OxyWhey And The Research
There is no question that there is great value in being able to know just what the ingredients are in any product that they buy as it means that the consumer can tell if it contains the elements that they want and does not have any ingredients which could cause them health issues such as allergic reactions. Still, there is another set of points which can go far beyond the list of ingredients in their ability to inform the consumer on a much deeper level - it's the data derived from research, studies and testing. With this information consumers can truly assess the grade of the formulation and compare it to its competition on a much deeper level. It's also a good indicator of how much the company has invested as this type of research and testing is not required for all products including this one.
Our study based on what data can be found either from EhpLab and several outside sources we could find no credible or verifiable evidence or any reports which would suggest that OxyWhey has been the subject of this type of research, study or testing.
User Reviews And Testimonials
In the days before the advent of the internet consumers were very much at the mercy of sellers who created ad campaigns that permeated the public consciousness without any ability by consumers to communicate with each other to spread might be the truth. But now consumers can easily let each other know about their experiences. Because of this sellers are now creating their own sets of user review sites which they control. This obviously creates what is an obvious and inherent bias. For this reason we always tend to look for more independent sources for user comments.
In a review of multiple industry related websites which have no apparent connection to OxyWhey or EhpLabs plus a number of chat rooms and online forums dedicated to discussing bodybuilding supplements we located a wide selection of independent user reviews for this product. A precise tally of the overall user satisfaction ratings showed that the majority of them did not have a positive view of their experience even with long term use.
Potential Medical Concerns
There is no question that the list of ingredients used to make OxyWhey are well-established within the bodybuilding supplement industry and are likely to have any serious medical concerns based on other products of this kind. However, it is always best to seek out a consultation with a primary care physician or other qualified medical professional before starting a daily regimen of this or any similar product.
Purchasing OxyWhey
As the time of this publication consumers can buy this product through its official product website. A one month supply is currently listed there at $49.95.
The Last Word
The most serious bodybuilders and other top athletes understand that a high quality protein supplement is crucial to achieving their goals. What we wanted to find out is whether OxyWhey is among the very best options in this category. To do this we wanted to look at three basic categories of features.
The first was the list of ingredients and here we found that OxyWhey compares quite well against its main competition. The second was to examine any data that might have been gleaned from reports based on research, studies and clinical trials. In this case we did not find any evidence of data that would support the claims being made for this product. The final category dealt with the experiences of independent user reviews and it was clear that the majority of them did not believe that they received any significant or lasting benefits.
All in all, there is little doubt that OxyWhey in its current form is not one of the top choices for those seeking to reach the heights of bodybuilding.
For more information on high quality, top rated bodybuilding supplements available on the market today click here.
Muscle Building Supplement Reviews
We reviewed the leading build muscle supplements. See which ones pump you up and which are a waste of money
.